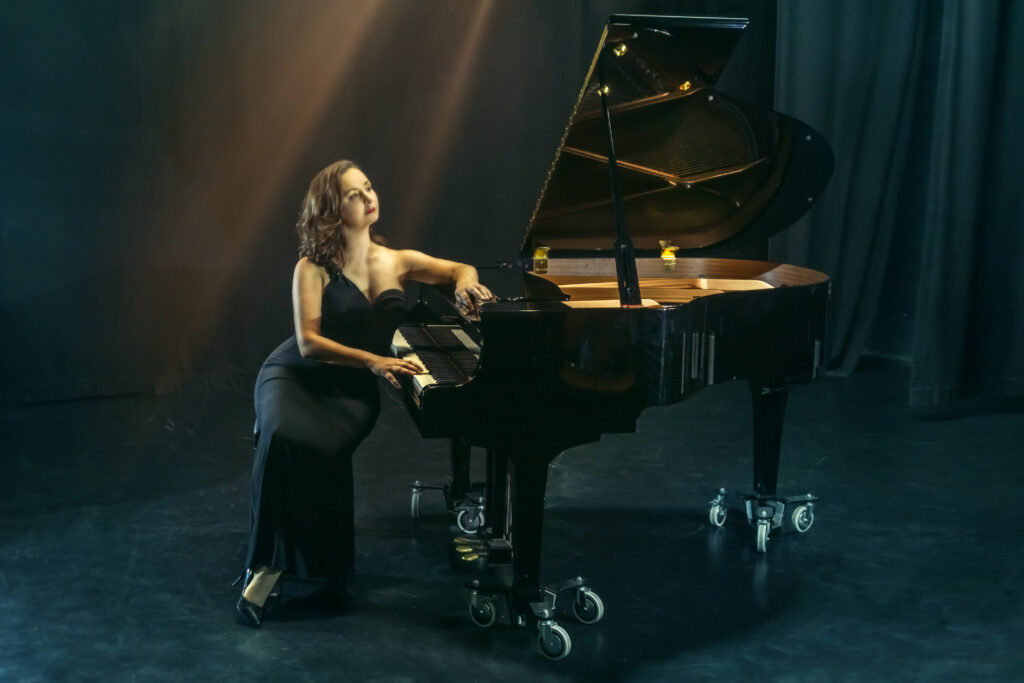 Hello, I am Svetlana Bakushina, a pianist, filmmaker, and the founder and artistic director of the "Vilanova" chamber music festival. Originally from Siberia, I earned my Master's degree in Music Education with a specialization in Piano Pedagogy from the Novosibirsk College of Arts in 2001 and a Master's degree in Cinematography from the Novosibirsk State Technical University in 2006. Since moving to Portugal, I have opened my private piano studio where I teach piano students, in addition to performing piano solo concerts in Algarve.
My piano solo program is highly versatile and consists of a mix of original and classical, romantic, and contemporary music. I have a wide repertoire, including works by renowned composers such as Liszt, Chopin, Ravel, Debussy, Rachmaninoff, Stravinsky, and many others. In addition to my piano performances, I have also composed soundtracks for films that I produced.
With a background in cinematography, I have already made my mark in the film industry, with my soundtrack being included in the official selection of the Cannes Film Festival. I invite you to book my piano solo program and experience the breathtaking music that I have to offer, as well as consider taking piano lessons with me at my private studio.