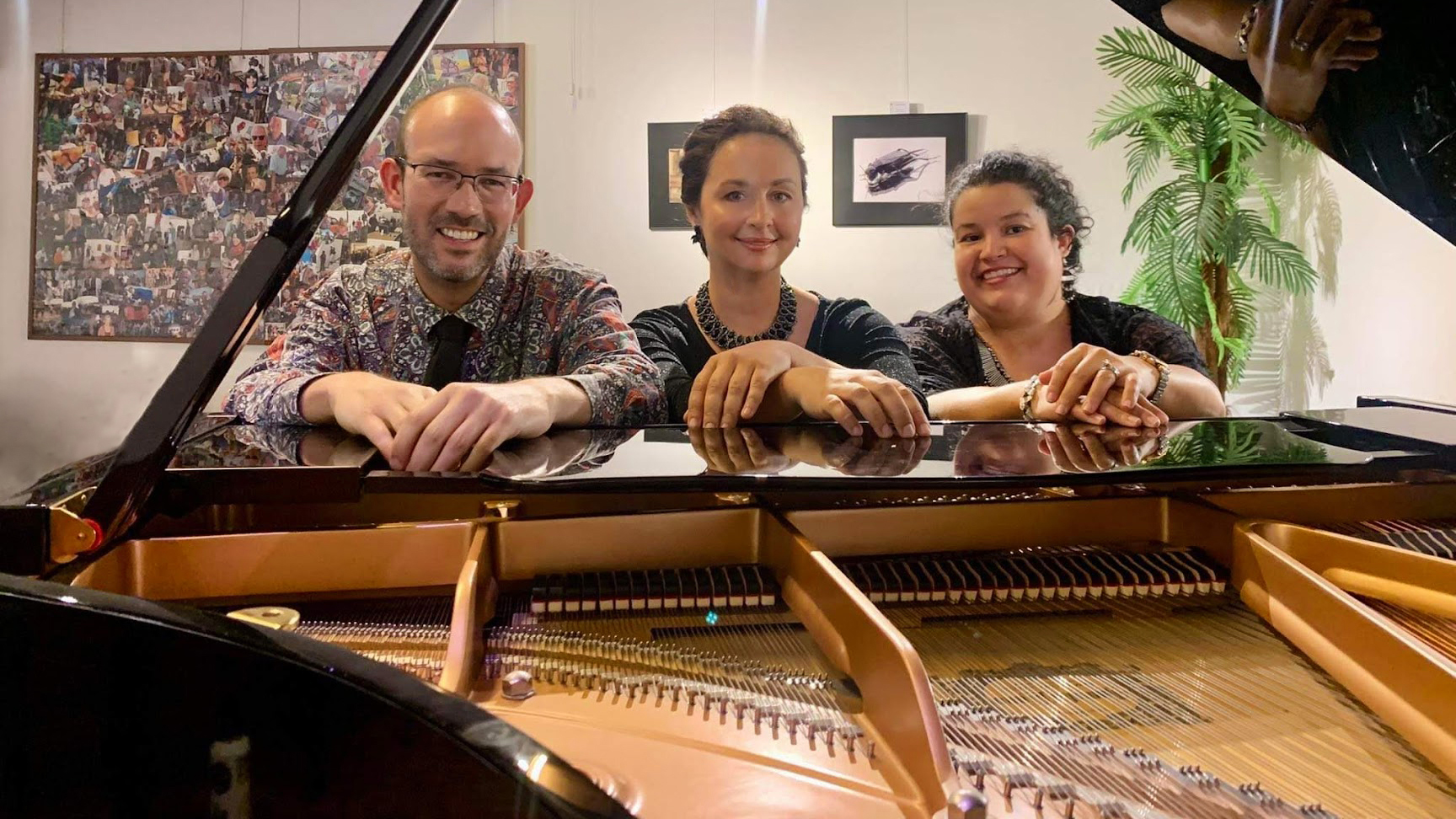 The Piano Trio is a collaborative project between three pianists: Doris Gameiro, Jose Antonio Cubela, and Svetlana Bakushina. Doris Gameiro is a classically trained pianist and a jewellery artist, who teaches privately in Texas , while José Antonio Cubela is a versatile musician who has performed and recorded as a solo and chamber pianist. Svetlana Bakushina is a pianist, artist, and filmmaker based in Algarve.
Their debut concert was held in 2019 at the Centro de Artes de Águeda, showcasing a repertoire of works by Gershwin, Piazzolla, Rachmaninov, and Sousa. The Trio's performances are a captivating and immersive experience, displaying their versatility across genres from classical to contemporary music.
The Trio performs both duos and trios, showcasing their diverse repertoire across genres from classical to contemporary music. They are available for bookings and perform every summer in the stunning region of Algarve, Portugal.
To learn more about Doris Gameiro and her work, please visit her website