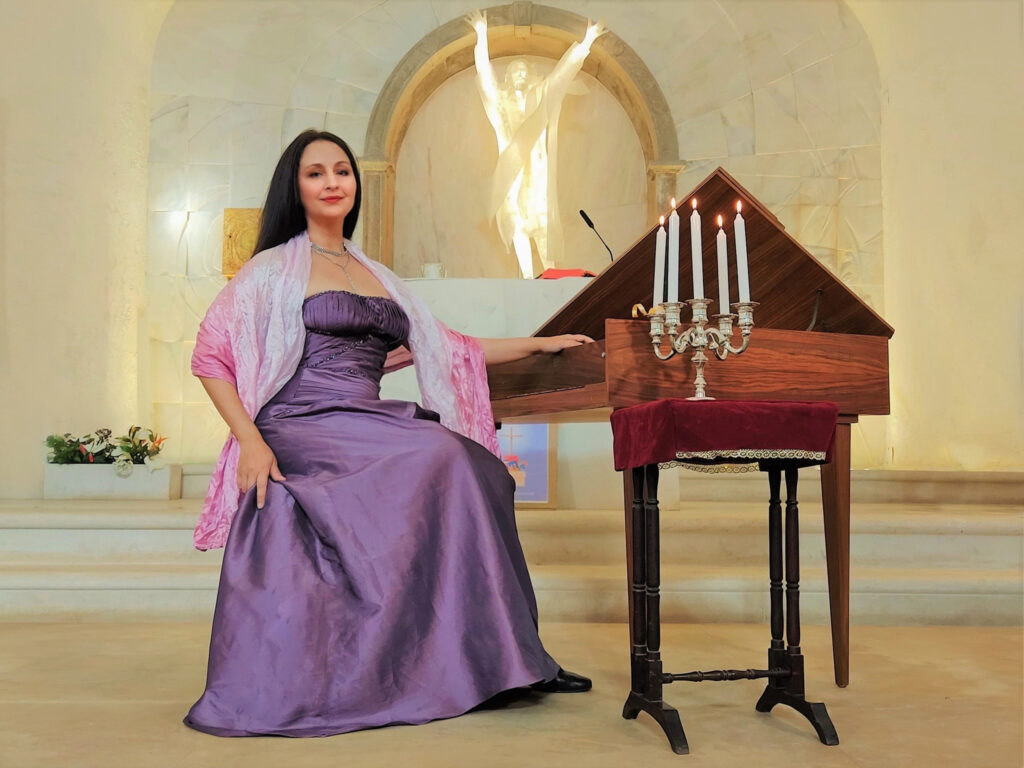 Welcome to my harpsichord page! I'm a passionate harpsichordist with a deep love for Baroque music. I'm dedicated to bringing the rich, complex sounds of the harpsichord to audiences around the world. My performances showcase a wide range of Baroque repertoire, from the familiar works of Bach and Handel to lesser-known gems by composers like Froberger and Couperin, as well as original music.
As a proud owner of a Sassmann spinet in Ash satin, measuring D 84 cm x W 105 cm, I bring my own unique instrument to each and every performance. The Sassmann spinet is a truly exceptional instrument, crafted with meticulous attention to detail and designed to produce a bright, clear sound that is ideal for Baroque music.
With its compact size and elegant design, the Sassmann spinet is perfectly suited for intimate recitals, but it's also powerful enough to fill larger venues with its rich, vibrant sound. And as a harpsichordist, I'm constantly exploring the many nuances and intricacies of this wonderful instrument, working to unlock its full potential and bring its beauty to life in every performance.
If you're interested in booking me for a harpsichord concert or one of my other ensembles, please don't hesitate to get in touch.