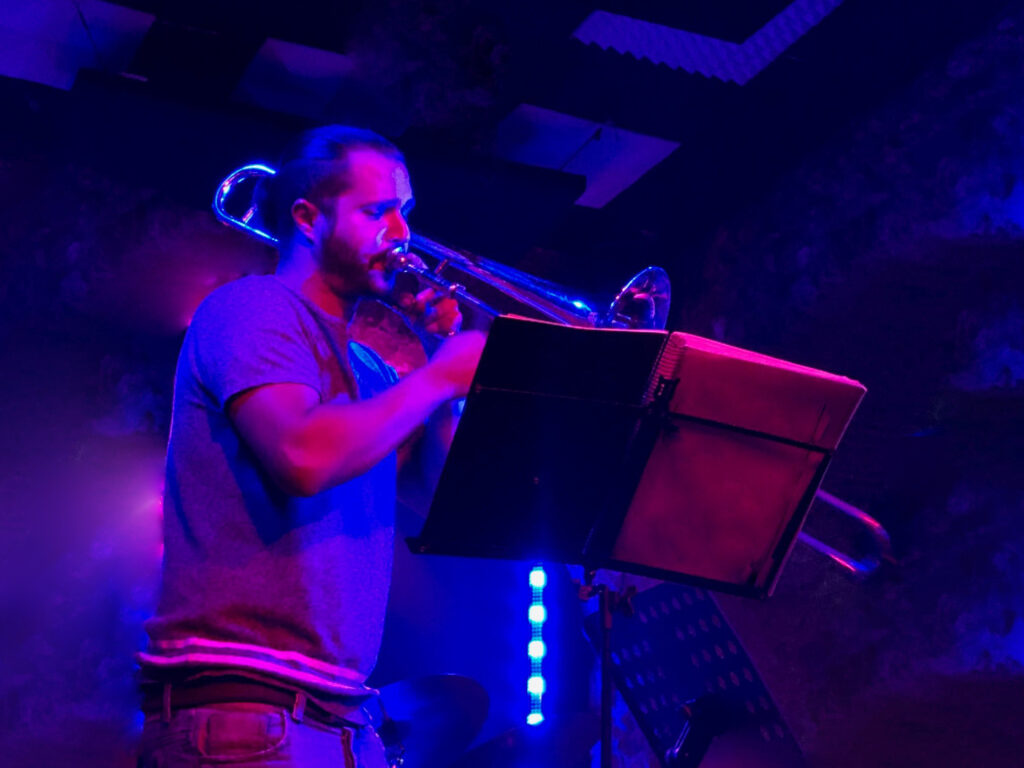 Nestor Díaz, a native of Las Palmas de Gran Canaria in the Canary Islands, Spain, discovered his passion for music at a young age, initially diving into piano and guitar. During his teenage years, he added the trombone to his repertoire and performed his first concerts. Later, he pursued formal music education at the Professional Conservatory of Music in Gran Canaria, achieving top honors in his class.
His musical journey then led him to the prestigious Higher School of Music in the Basque Country (Musikene), where he encountered Transpersonal Psychology through the Therapeutic Art School of Inmaculada Izquierdo, applying this knowledge in both his professional and personal life. Specializing in Jazz and Classical styles, he graced the stages of Spain's most renowned theaters and auditoriums, participated in major Jazz festivals across Southern Europe, and collaborated with prominent national and international artists.
His musical career has also taken him to countries like France, England, and Portugal. Currently, he is dedicated to private teaching and performance while concurrently working as an arranger and composer.