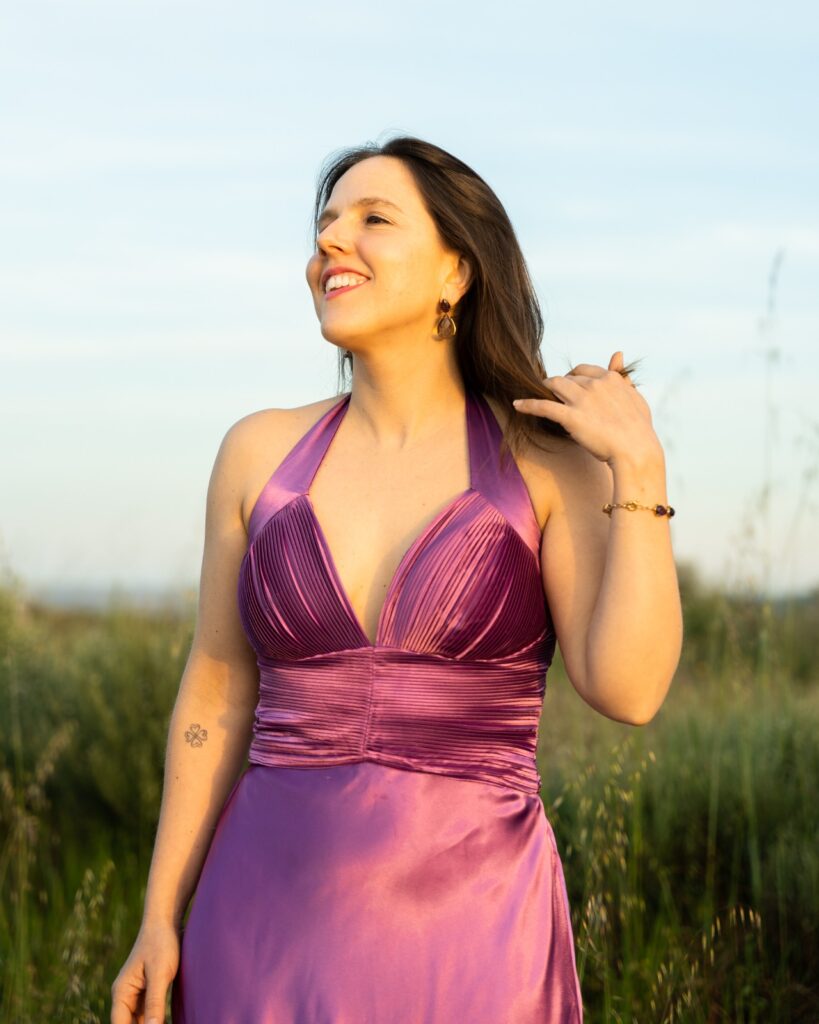 Michele Tomaz completed her Bachelor's degree in Singing and Lyrical Art at the University of São Paulo in 2011. She then lived in Italy, where she worked as a vocal coach for the choir of the Church of San Pietro Apostolo in Verona. In 2016 and 2019, she earned Master's degrees in Performance and Music Education, specializing in Singing, at the School of Applied Arts of the Polytechnic Institute of Castelo Branco.
Michele also sang in the Wiener Singkademie choir at the Konzerthaus in Vienna, performing Beethoven's Ninth Symphony under the baton of Ton Koopman. In 2016, she was part of the choir for J.S. Bach's St. John Passion, directed by Ketil Haugsand, at the Co-Cathedral of Castelo Branco. In January 2022, she played the character Bastienne in W.A. Mozart's opera "Bastien und Bastienne," in a production directed by João de Brito and presented at the Carlos do Carmo Auditorium in Lagoa.
Currently, Michele is actively involved in concerts, mainly in the Algarve, where she resides. She performs with the Dualistas (voice and piano) and the Duo Atlanticus (voice and harpsichord) and works as a vocal and practical singing teacher at the Loulé Conservatory of Music – Francisco Rosado.