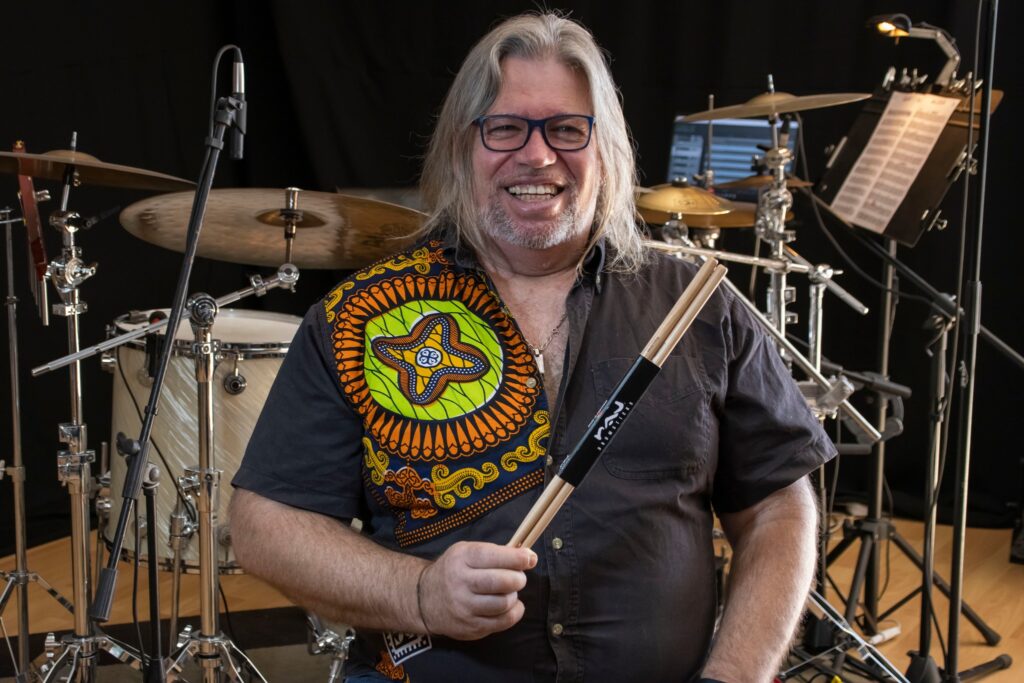 JORGE CARRILHO
Began learning music theory and practice with the Tavira Philharmonic Band at the age of nine.
At eleven, he started playing throughout the Algarve and, at thirteen, joined the Hexágono Band, with which he won second prize at the regional Rock Seven Up Festival, recorded music videos, and appeared on various television programs.
The Hexágono Band remained together for 40 years with the same core members. At sixteen, he obtained his Professional Jazz Drummer's License. He worked as a musician at the Casino in Monte Gordo (Algarve) for a season.
He then served in the military, becoming a musician in the Light Orchestra "Os Boinas Verdes" with the paratroopers. After leaving the military, he settled in Monchique, Algarve.
Throughout his musical journey, he played with or is currently part of the following bands:
Tavira Philharmonic Band
Únicos+1, Tavira
Hexágono Band, Tavira
Sons e Tons, Lagos
Luz Verde, Portimão
Grupo Frequência 5, Monchique
OCDM, Monchique
Pearl & The Groovemasters, Vale da Telha – Aljezur
Banda Zelão, Albufeira
Ogiva, Monte Gordo
Banda Paradigma, Monchique
Grupo Haja Saúde (HBA), Portimão
Grupo Al'Acordeão, Tavira
Banda Dharma, Lagos
Banda Omega, Monchique
Banda Atlantida (Zé Manel Martins), Portimão
Banda The Quest, Lagos
Banda Atlantis, Portimão
Banda The Evidence, Monchique
Al-Gharband, Portimão
Designados, Monchique
Edu Viegas & Banda, Portimão
Versátil Trio, Portimão
Banda Pau de Cabinda, Boliqueime
Mountain Band, Alvor
AlmaLusa (Traditional), Portimão
Mar de Fora (Traditional), Portimão
Svetlana Bakushina Fusion Quartet, Monchique,