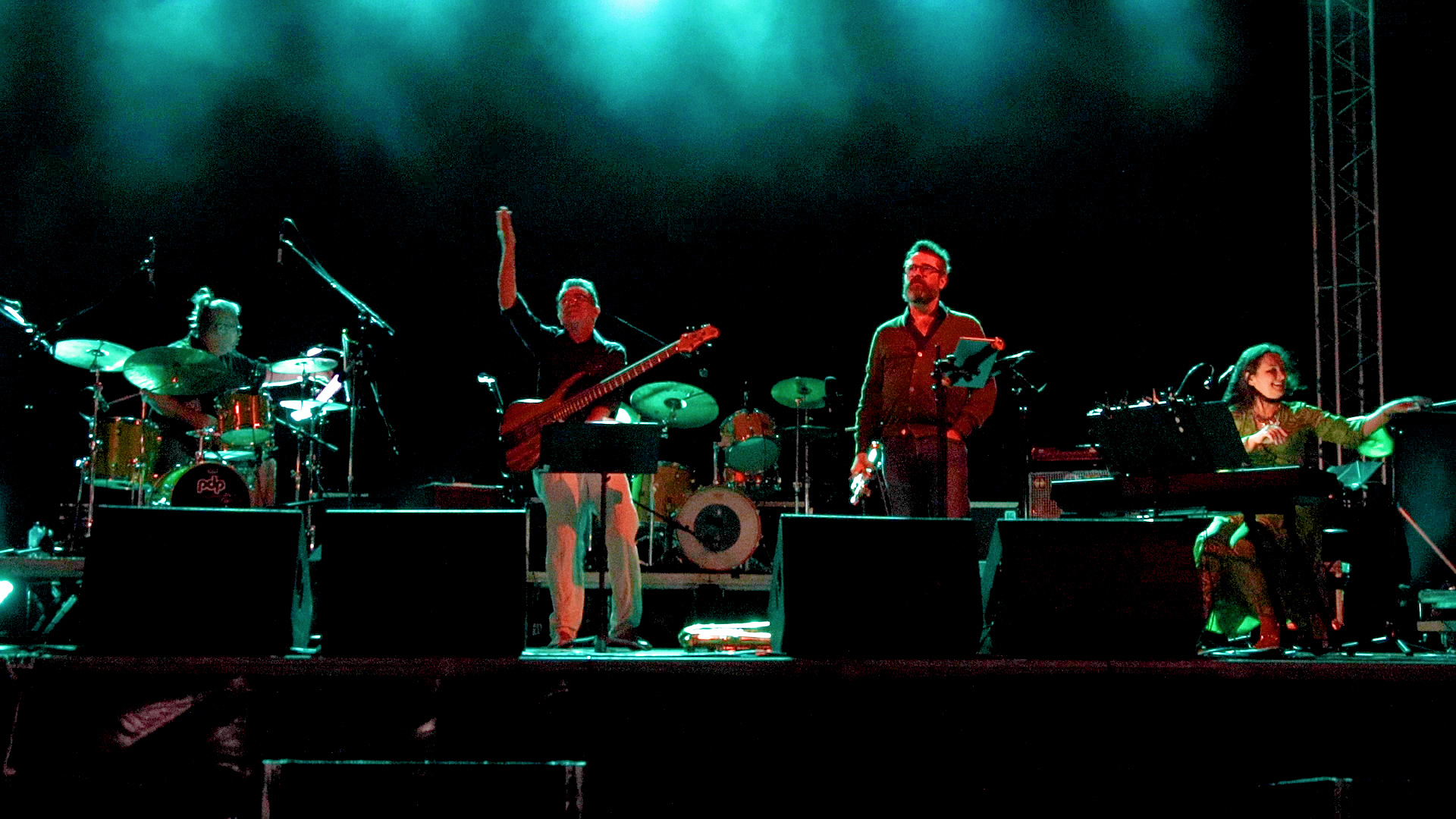 SVETLANA BAKUSHINA QUARTET is an original jazz fusion music project composed of Svetlana Bakushina on piano, Jorge Carrilho on drums, Filipe Valentim on saxophone, and Bony Godoy on bass.
The music style can be described as a fusion of different genres including jazz, classical, ethnic, and progressive rock. Furthermore, the music is instrumental. The album "Sun and Frost" features original compositions that portray enchanting elements such as native voices and percussion rhythms, illustrating the magical environment of forests and the ocean.
Svetlana Bakushina is a musician, filmmaker, and artistic director of the chamber music festival "Vilanova" in Monchique.
Filipe Valentim is a musician who has created several musical projects and participated in theatrical performances, as well as being the founder and artistic director of the Sax@Sul festival.
Bony Godoy began his musical career in São Paulo and has participated in various renowned projects in Brazil and Portugal, such as Jorge Palma, Lena d'Água, and Fred Martins. He currently resides in the Algarve and accompanies various artists in concerts and recordings.
Jorge Carrilho is a drummer with vast musical experience, having played in several renowned bands and accompanied musicians and artists from both national and international scenes. The quartet is an exciting and captivating experience that conveys a passion for music.